As I said in my previous post, I've been painting a couple of portals for a friend.
Normally I don't show stuff I paint for others online before the new owner receives it as a matter of courtesy, but
Johan
gave the go-ahead to show these off early. Per request the portals were painted in blue and yellow, in reference to a certain PC game that deceives you with regards to baked goods. ;)
The stonework was left more subdued.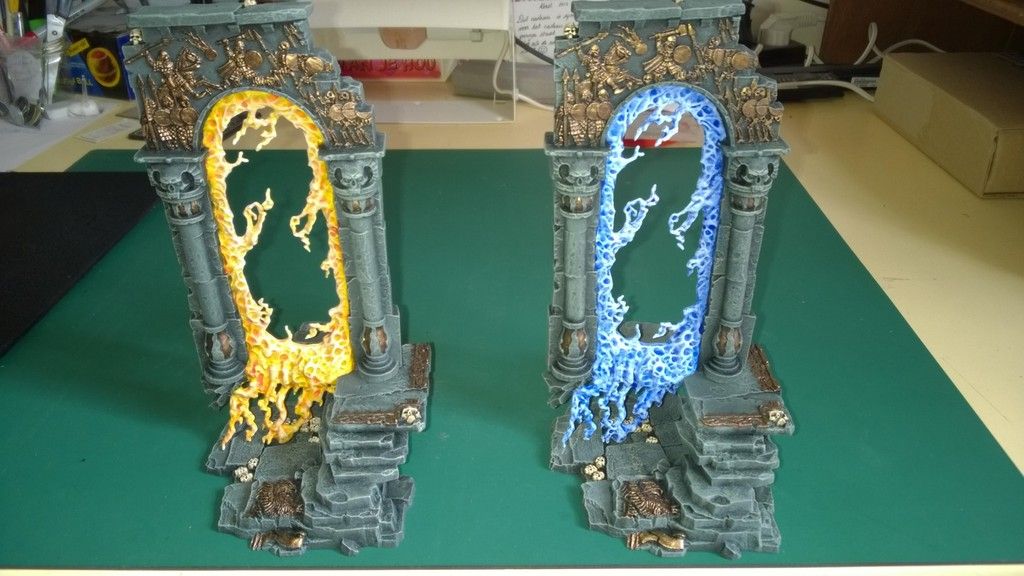 So, thank you Johan, for letting me paint these
and
show them off early, I'll get them to you soon! :)