And in the next episode of "Modhails hobby attention is all over the bloody place", I present to you:
Battlefleet Gothic systems ships.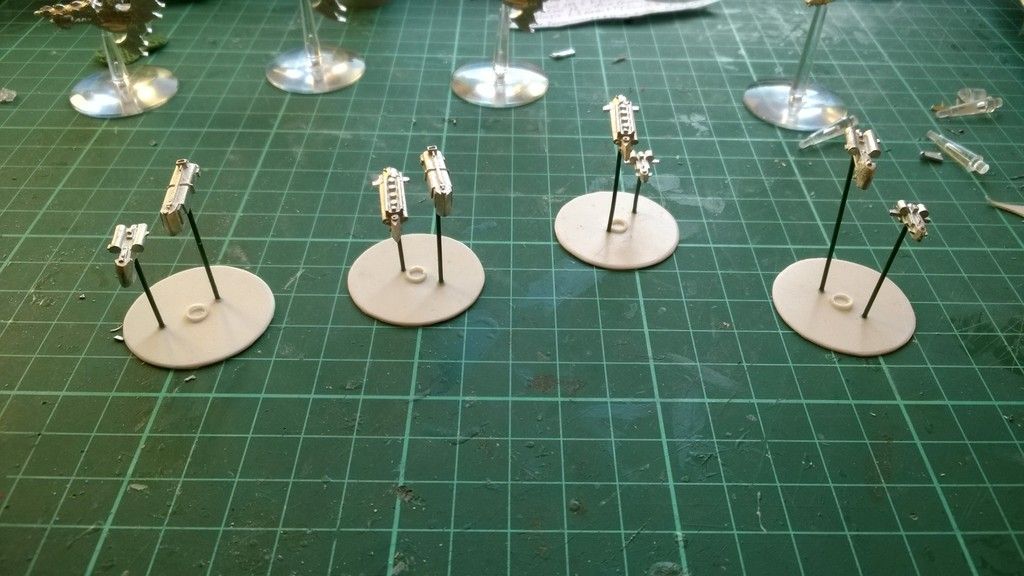 It's all the fault of the Battlefleet Gothic: Armada pc-game beta. The bases are 1mm plasticard disks cut and sanded to the same size as a small flight stand. The raised circle in the middle denotes the location of the flight stand "stem" for measurement purposes. The ships are mounted on sturdy florists wire.
That is all, carry on.