Yesterday I started the first phase of building up the undersuit on the 90mm Hellgate London Templar sculpt.
Here is the front: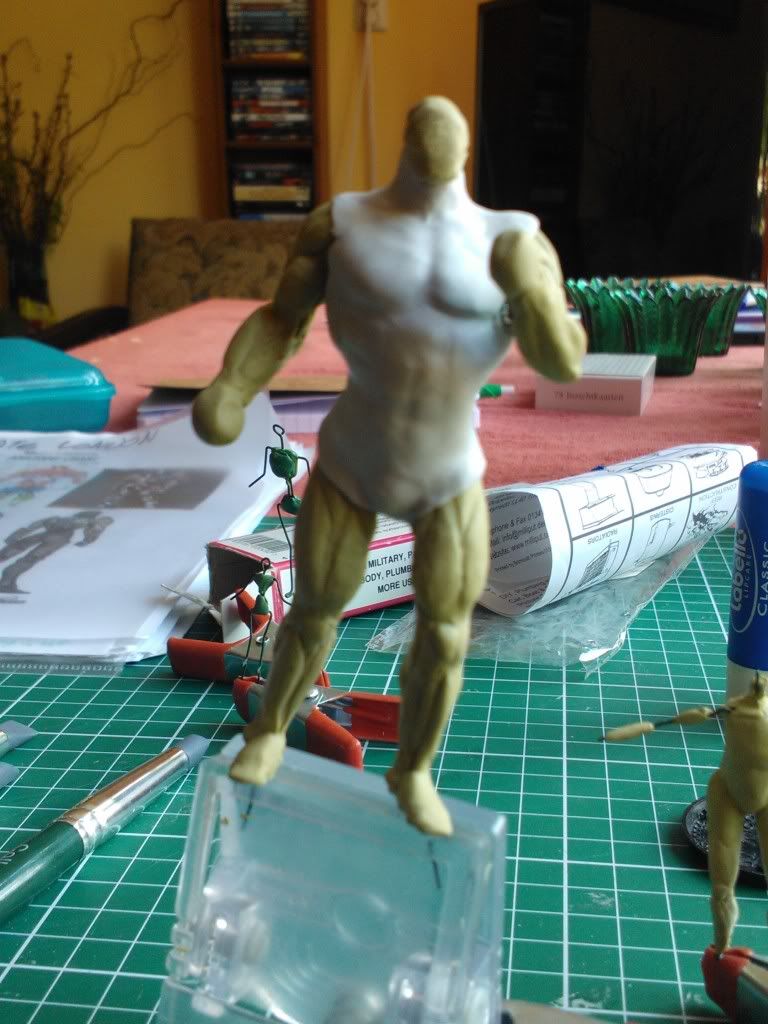 Again, silly phonecam doesn't know where to focus... sigh.
And the start of the rear:
Here it is, cleaned up, some detailing and ready for the oven!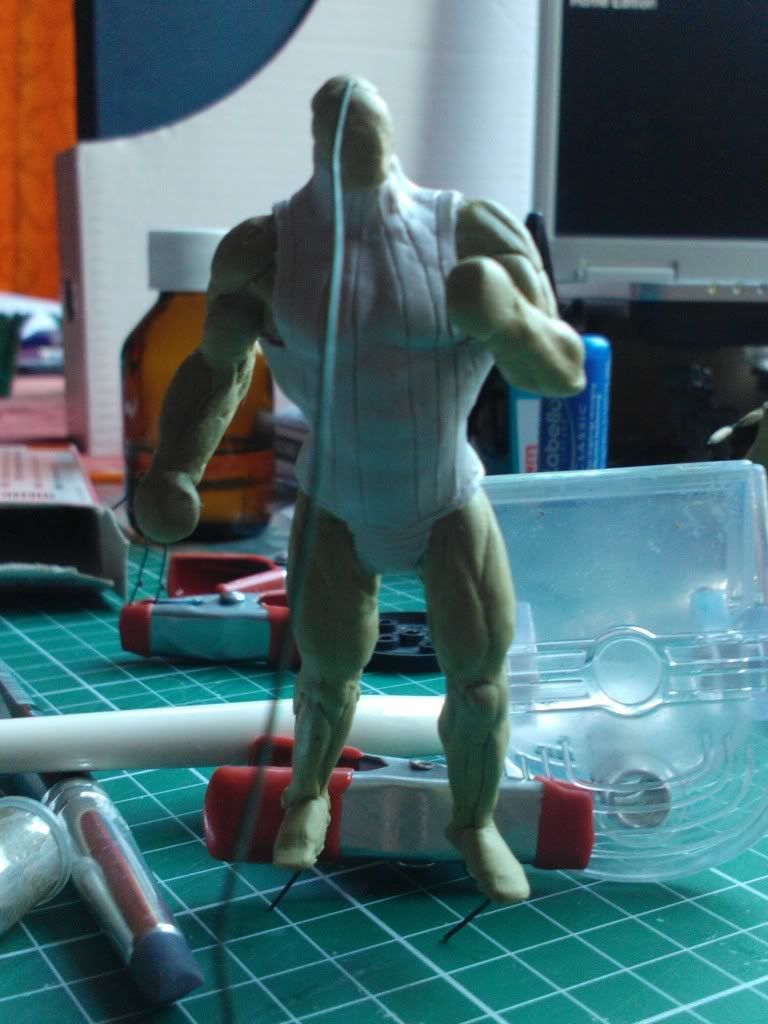 All in all, I found the Fimo rather fun to work with, no working time, so I can take as long as I like to get stuff right. Which means I can figure out stuff, see what works for when I start with putties that have a limited work life.
Today I've finished his left arm, that will eventually hold a shield. It's cooling from the oven as we speak.