Today, I spent some time at the painting table, here are the results: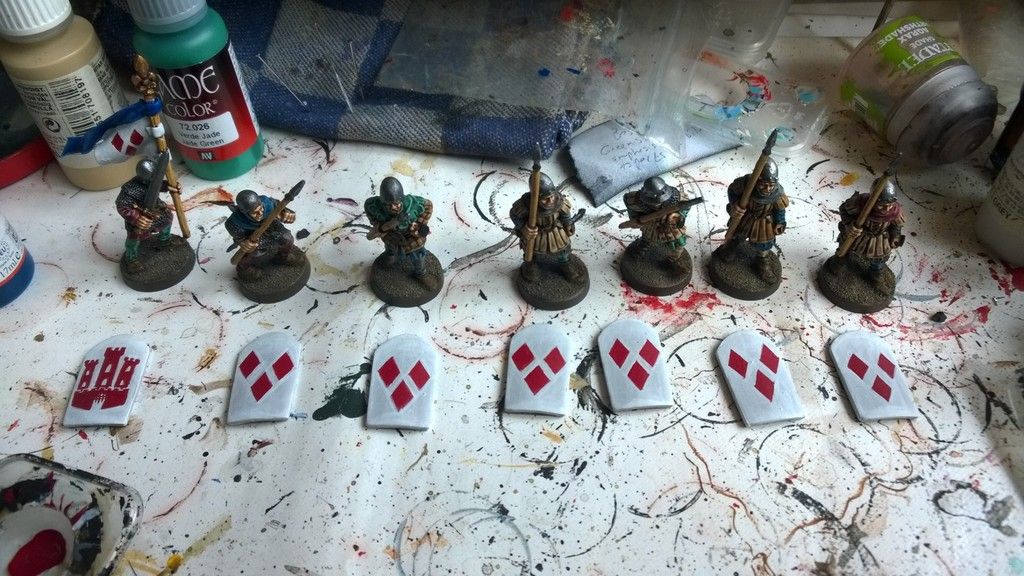 What's left to do on these? Just some highlights on the red parts of the heraldry, the addition of symbols of the Brewers Guild (crossed mash paddle and ladle) to the blue portion of the banner, and some clean-up/minor detail (including doing the eyes on them and dirt on the lower edge of the pavises).
Then I've only got the other half of this Urban Militia to paint, and their commander/guildmaster. But those may have to take a temporary back seat due to my sudden, inexplicable Man O'War craze...
See you next time!