Whew! Just finished clipping and cleaning all the Warhammer Quest figures from their sprues. So we are now officially able to play the game! Hopefully, that will also be an incentive to actually keep painting at a steady pace...
Anyway, here they are:
Any figures you don't see here are either already painted, or in the process of being painted.
Except for the Goblins, they're hiding in the back like the sneaky gits they are: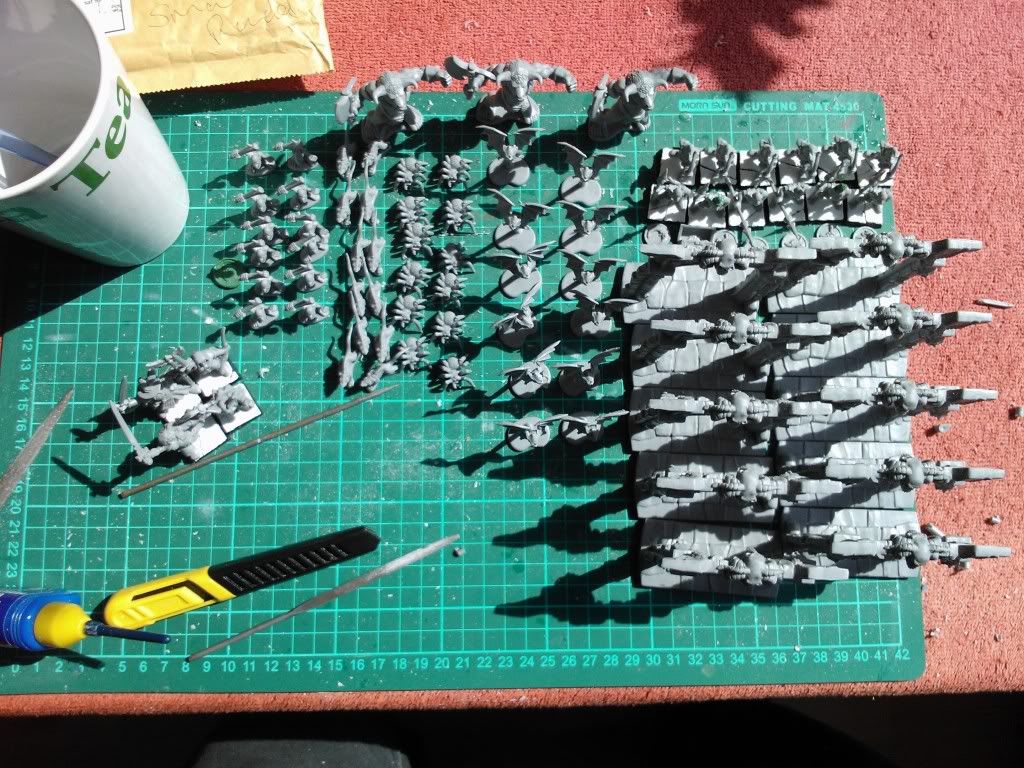 That's all for now....