I had an afternoon of daylight left once the necromancer was finished. Not wanting to start on an entire new miniature, my eye fell on a mini that had lingered semi-painted for, oh, I believe a few years now. On a whim, I decided to finish him.
I present to you, the Alien Bountyhunter: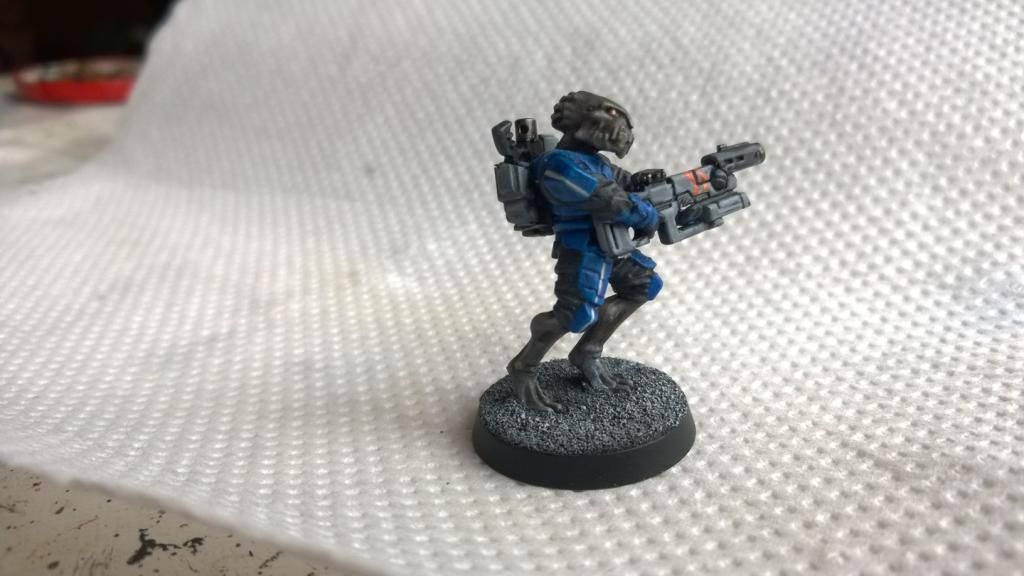 I started this conversion when I was heavily playing Mass Effect 2, hence the colourscheme and grouping of collapsible weapons on his back. As I originally never intended him for 40k, he isn't very "grimdark", which will hopefully make him seem all the more alien...
Like the preacher, he isn't an integral part of any warband, and more of a one-off NPC/excuse for an idea or conversion that I can't/won't build a full crew around.