Well, the third plane has been outfitted with underwing payload:
That's right, I decided that I just couldn't let the airplanes have all the fun by themselves!
Last night I built a little AA Guntruck....
It's one of those old Airfix kits. None too great on detail, but cheap and quick to build, perfect for my needs. (But God, do I hate those rubber tracks!)
I traced the base of the flight stand Gunbird loaned me onto some foamed PVC and cut out a hex base for the truck.
By using an identical base as the planes, things like facing of the turret and shooting between the truck and airplanes should be that much easier to manage rules wise.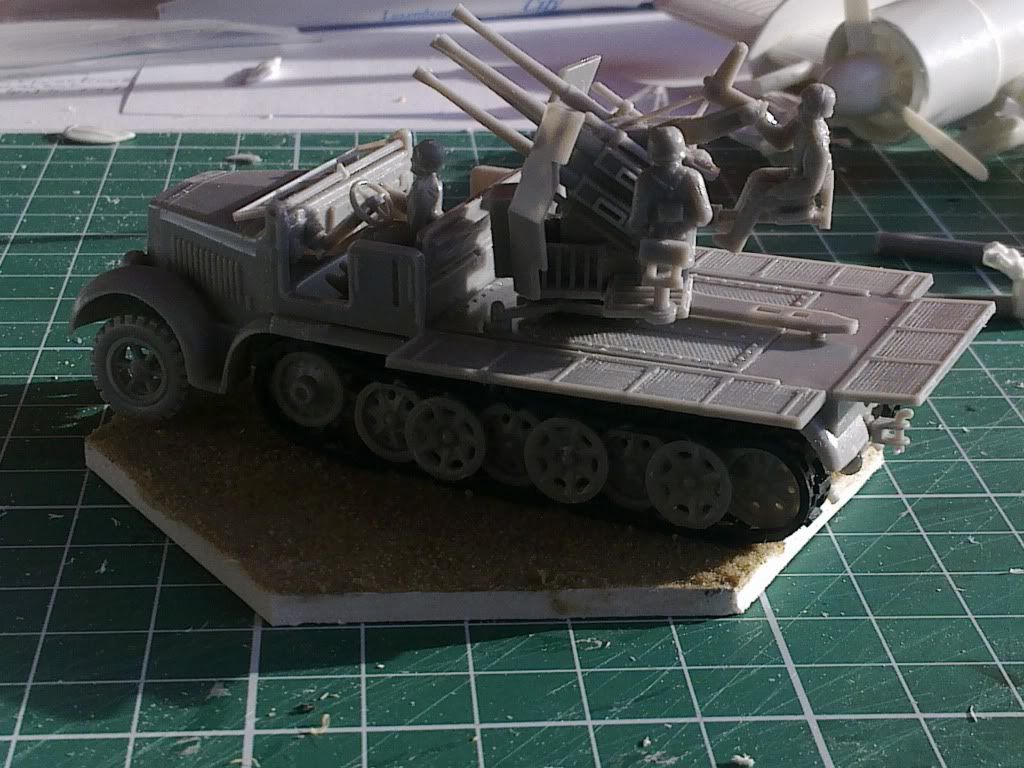 The truck is still rather Germanic looking at the moment, but I have plans to change that. Or at least, make it less obvious.
I want to keep away from the stereotypical German army colours and use the paintjob to give a whole other impression:
I figure that, after the collapse of the U.S. many local airfields popped up, with certain aspects of their operation being subcontracted to local businesses. So, I want to paint my guntruck up as a 30s company or service truck. I'm still looking at exact colours. And I'd need a company name as well....
Any suggestions?