I'm working a late shift tonight (which sadly means I won't get to play Space Hulk: Deathwing on release day, I'll have to wait to tomorrow night). Which means I have some hours of daylight today to take advantage of!
So, I'd like to present a WIP of my Howling Griffons Master of the Apothecarion and Apothecary to the first company:
Naturally, more bling and Griffonisms will be added to the good brother. I would like to show off his personal heraldry though, which I finished sculpting today: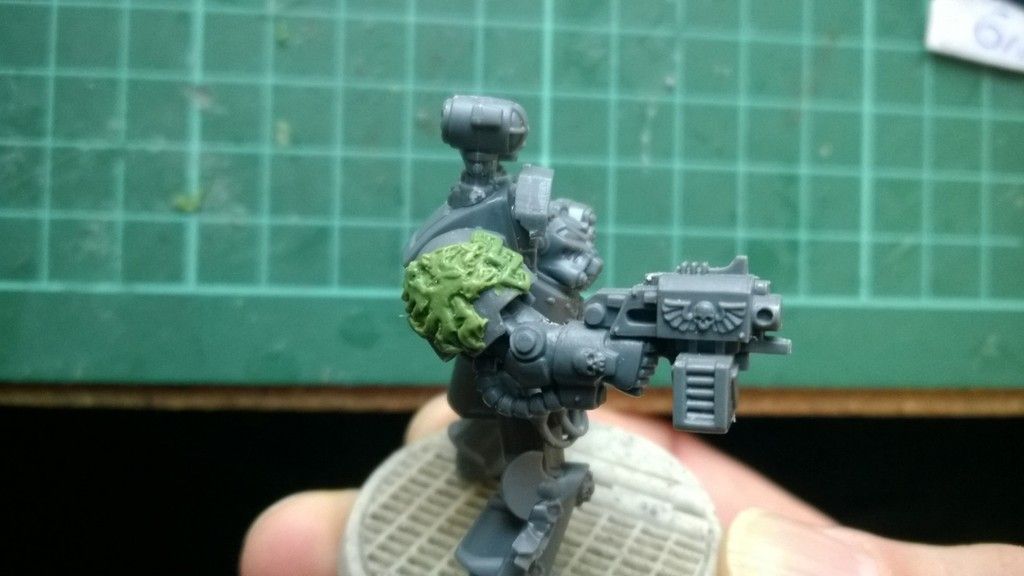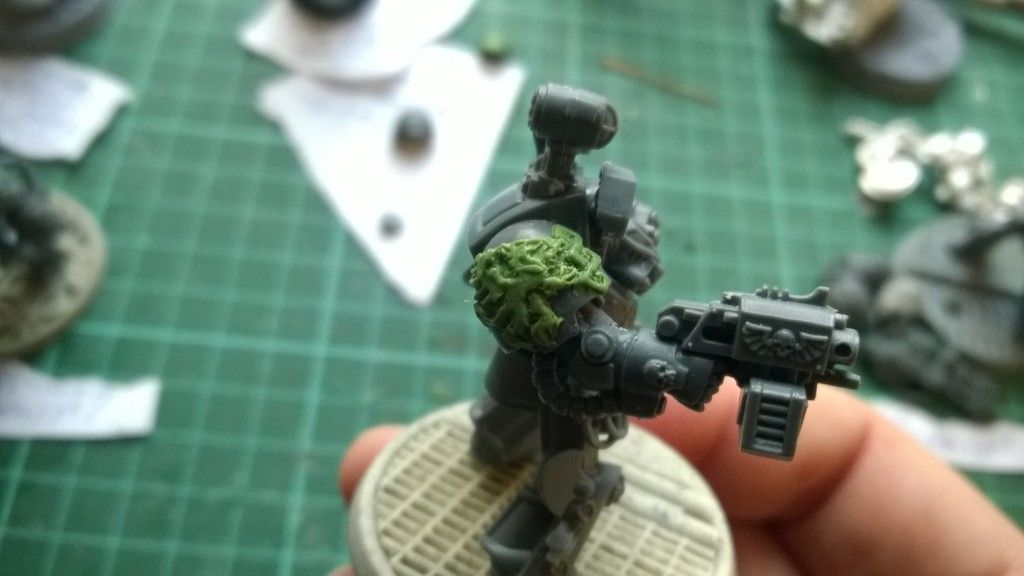 The Griffon's Chapter Icon, the griffon rampant, but grasping the Prime Helix, to display his sacred duty in safeguarding and defending the geneseed of the Chapter.
See you next time!