The display backdrop for my wife her Warhammer Quest set is done!
I installed it into the cabinet today, and presented it to her.
Naturally I also shot some pics of it for you folks...
The first pic is with flash, the second without. I'm presenting both as I like how the pic with flash looks more like the bright cartoony style Warhammer Quest has in it's presentation and miniature painting. Whereas the pic without flash best shows off the colours and mood of it, and shows the more "modern" pallet and style of many dungeon games.
With Retro-Flash Tech:
And without flash, in modern Gritty-Punk-O-Vision: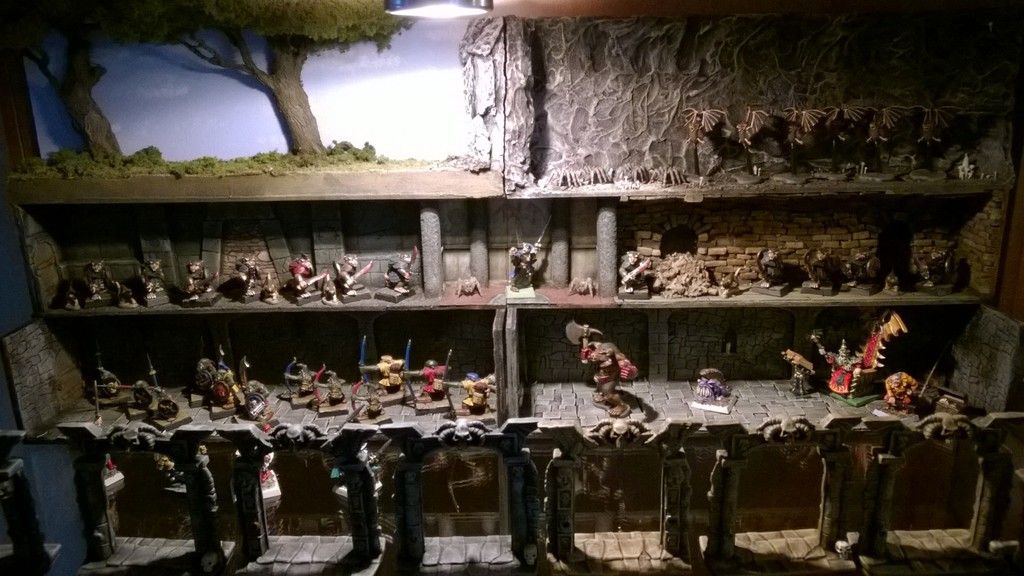 I haven't yet set the heroes on the outdoor section yet, as the glue in the flock still needs to dry properly.
She's happy (though she scared my by saying: "Nice, now do the rest of the cabinet as well."), I'm happy.
I'm looking forward to switching off the display lights tonight, I want to see how the glow-in-the-dark shrooms in the cave will do. :D
See you next time!