A Void Stalker that is! :)
Basecoated her yesterday, and did the first wash, and continued on her this afternoon.
Painting went surprisingly quick today, despite the large size of the ship:
Finally having glued all the various parts together, I'm surprised by just how big (and heavy!) it is.
With this last and imposing vessel, all the Eldar ships I own have now been painted. I can finally say:
FLEET FINISHED!
When I have time, I'll set up some terrain and make some pics of the fleet as a whole. But for now, just look at this happy face: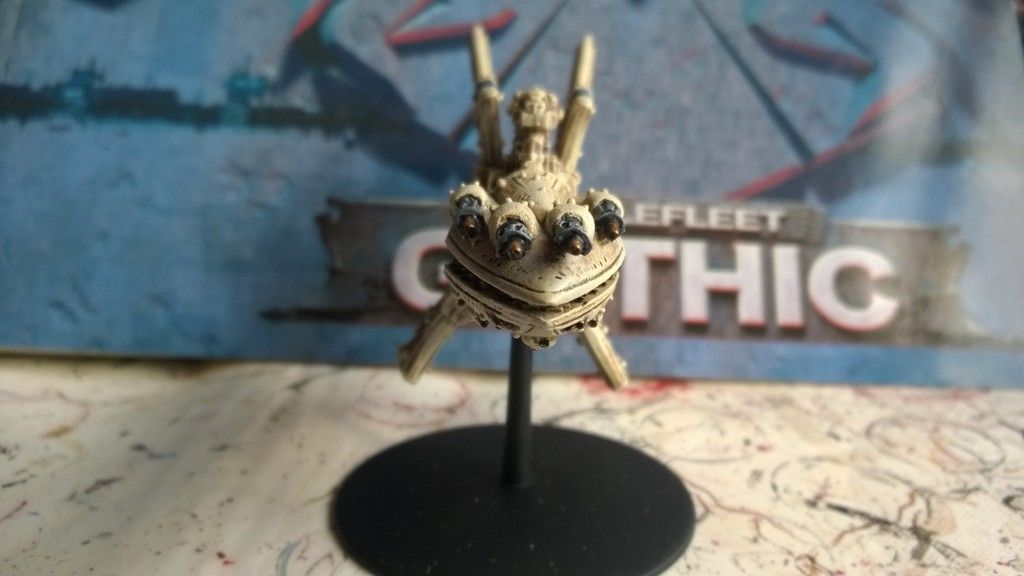 She's all smiles, isn't she?
See you next time!