The first part of the fleet is complete: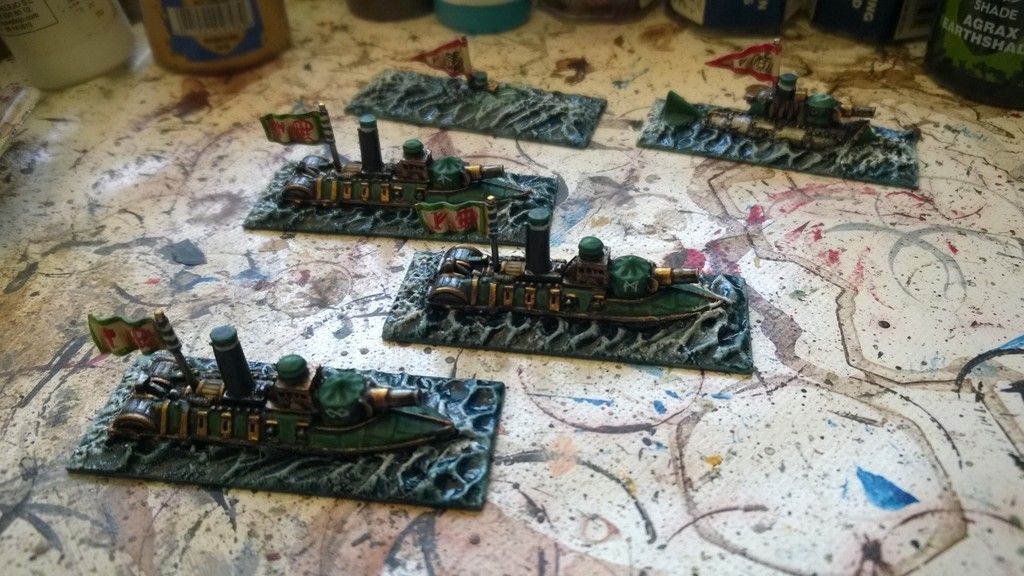 A squadron of Monitors, accompanied by a Nautilus, as well as its submerged marker.
A close up of the flags: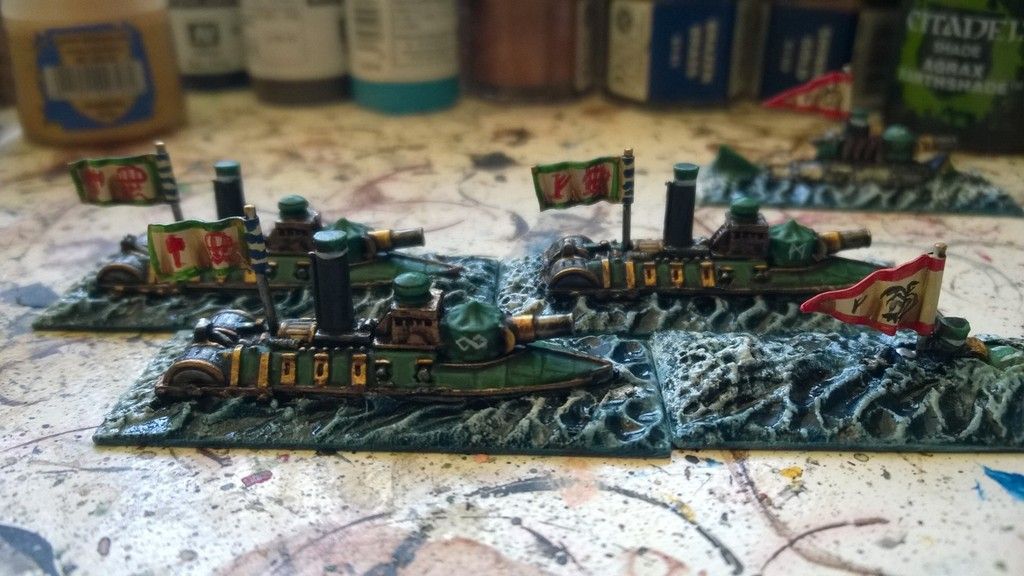 The frontmost symbol on the banners of the Monitors is the icon of Barak Varr, the dwarven coastal hold (or at least, as well as I can reproduce it on a 5x5mm area...):
Behind it is the symbol for their position within the squadron, a rune, a hammer and a battleaxe respectively. These are nods to the symbols on the original paper flags that came with the Monitors. The second squadron will have banners with red fields and white symbols.
The Nautilus has a Norse style Raven and a rune to mark it (as the Nautilii are essentially "lone wolves", my plan is to give each one a norse style animal symbol on their banner (one again, as best as I can render it in tiny, tiny format!)
Additionally each vessel has a runic symbol on its hull, in case the banners aren't clearly visible for some reason.
First step taken, on to the next batch!
See you next time.