I just put down the brushes on my first survivor painted in the name of Zomtober.
Here she is (in all her flaw-enhancing magnification...):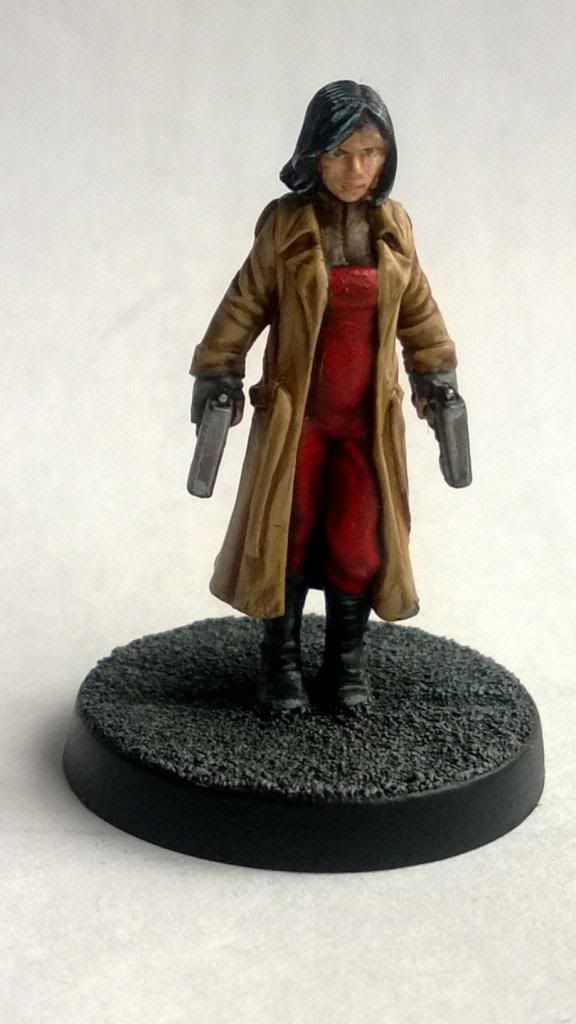 And the rear of her coat:
The figure is, ofcourse,
Hasslefree
's excellent
Dionne (b)
figure.
I've got the version without the trenchcoat as well, she is next in line on the painting table.
I'll be painting her differently from this "Dionne", so I may be able to use them together on the table. I'm imagining them as (twin?) sisters or lookalikes, perhaps operating as a team of professional hitmen/zombie Hunters?
Week one: done, three more weeks left...
Looking through my various survivors and zombies as a result of Zomtober, I'm getting a hankering to play some games again. Maybe a Halloween game to properly finish Zomtober may be in order?
I would first need to find a ruleset I like though...