Got some time to do hobby stuff today...
Which means the first Brigand now has his primary colours basecoated!
Here she is:
And a nice topside view: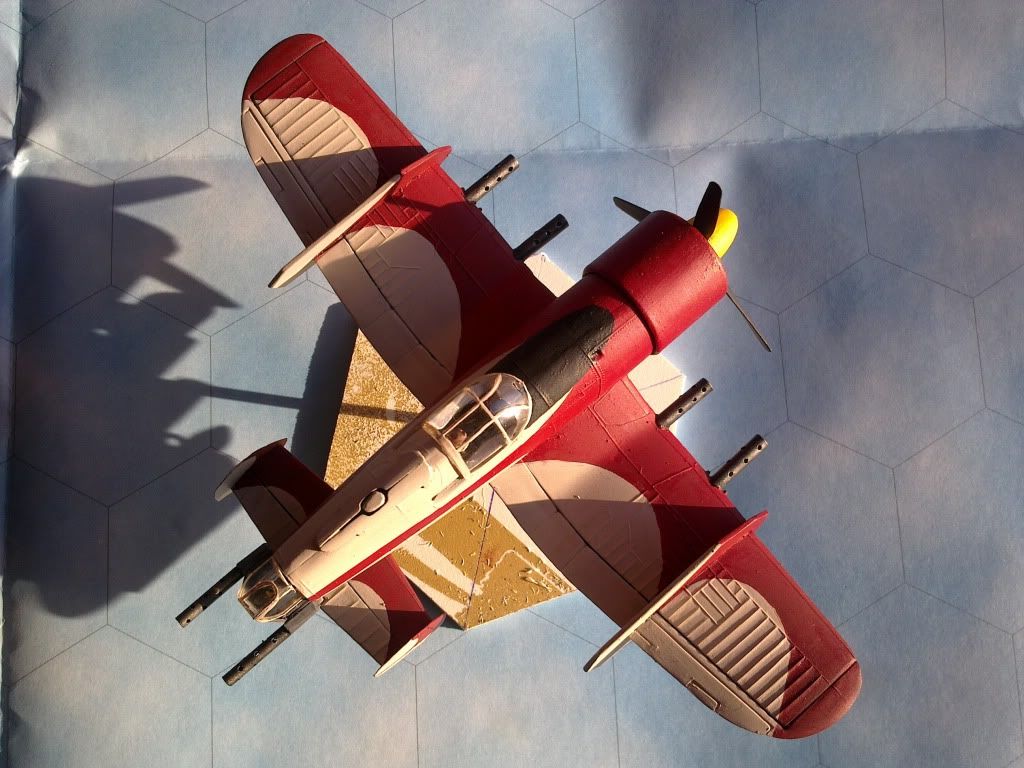 The cockpit and turret canopies are just dropped in place for this pic, they haven't been glued on yet.
Since taking these pics, I've added a quick silver pinstripe between the cream and the red sections of colour. And pretty orange tips for the prop. It makes her look just that little bit more "finished"...
But now I'm stuck until I decide on a squadron symbol and other markings...
I want to try putting some signs of use and wear on this plane, but for that, the markings need to be in place first.